I've been tagged...again!
1. Egg Nog or Hot Chocolate?
Hot Chocolate all the way!
2. Does Santa wrap presents or just put them under the tree?
Definetly has to be wrapped. 
3. Colored Lights or white lights on house/tree?
white are on my tree but I love the mix of red and white. 
4.Do you hang mistletoe?
I wish I did, I have the perfect place for it. Maybe I should find some....
5. When do you put your decorations up?
Always the day after Thanksgiving!  
6. What is your favorite holiday dish?
I love the snacks!  All the different dips and treats!
7. Favorite holiday memory as a child?
The Christmas my sister Amy and I got hamsters!  We tried to sneak out and see what Santa had left us, but the noise from the hamsters running in the exercise wheel scared us and we ran back to bed!  Good memories!
8. When and how did you learn the truth about Santa?
What? There's no Santa Clause! I still believe!
9. Do you open a gift on Christmas Eve?
Of Course!  We always get new pajamas or slippers 
10. How do you decorate your Christmas tree?
Usually we have 2 trees but we only have room for one at our new place so we have red and silver ornaments up along with ribbon. 
11. Snow. Love it or Dread it?
I love to look at it and I miss it when I don't have it especially at Christmas time. But not so much when I am shoveling it.  
12. Can you ice skate?
really, really slowly!  :)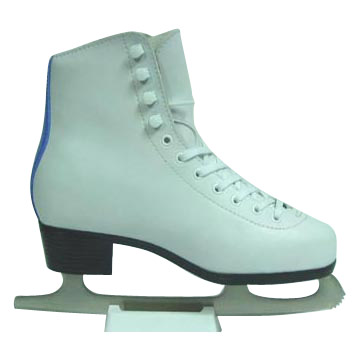 13. Do you remember your favorite gift?
The year I got the My little pony castle!  
14. What is the most important thing about the Holidays to you?
Spending time with my family and cherishing the Christmas activities. 
15. What is your favorite holiday dessert?
I don't know if I have a favorite dessert but I love soft gingersnaps during the holidays.  
16. What is your favorite holiday tradition?
 lots to list, but probably reading Christmas stories and reenacting the birth of our Savior.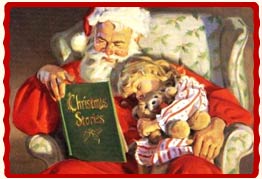 17. What tops your Christmas tree?
a bright red bow. (the star broke in the move)
18. Which do you prefer giving or receiving?
I love giving!  It makes it so much more enjoyable to watch everyone open their gifts!  
19. What is your favorite Christmas song?
I have a lot, but three of my all time favorites are "O Holy Night" sung by my dad, and "Believe" and  "Little Drummer Boy" by Josh Groban!  
20. Candy canes. Yum or Yuck?
I love to look at them, but don't care to eat them. Now if they are chopped up and mixed in brownies or ice cream we are talking!  
21. What do you want for Christmas?
 hhhmmmm....... photoshop elements for Macs so I can start digital scrapbooking.
Whew!  That took a lot longer than I thought but it was heaps of fun! :) I tag......Melinda, Katie, Kahealani, Rachel, Jen, Jenni, Stephanie, Susan, Becca, Alicia, Kristen, Ann Marie, Katie, and anyone else who reads it!  Love you all!